Relive the legend of an ancient Indian epic, Ramayana (Sanskrit: "Rama's Journey") in Sri Lanka by exploring significant sites steeped in mythology and mystery along the west coast, east coast and Central Highlands of the island.
Our seven day Ramayana tour covers the historic sites such as, Munneswaram temple, Manavari temple, Thiru Koneswaram Temple, Shankari Devi Temple (Shakti Peetam), Ashok Vatika, Divurumpola, Ussangoda, Rumassala, Panchamuga Anjaneyar Temple, Kelaniya Temple replay a story that has gained credence over millennia's and special reference in Hindu and Buddhist scriptures.
Sri Lanka Ramayana Tours
Ramayana Tour Package Cost
Sri Lanka Ramayana Tours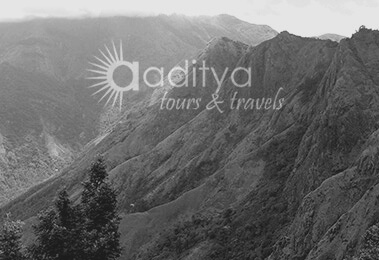 Ramayana Trails, Sri Lanka
6 Nights / 7 Days
Chilaw
Dambulla
Trincomalee
Kandy
Nuwara Eliya
Ella
Kataragama
Ussangoda
Galle
Colombo

Airport Pickup

Hotel

Temple Visit
Arrive into Bandaranaike International Airport, Katunayake (located in a suburb of Negombo)
You will be welcomed by a professional English speaking chauffeur and transfer Chilaw.

*Enroute our Chauffeur will guide to the best possible restaurant for Breakfast

Arrive into Chilaw. Explore the legendary temples – Muneeswaram and Manavari Temple.

Munneswaran Temple: The Munneshwaram Temple is one of the 5 major Shiva temples of Sri Lanka and Rameshwaram islands, called Ishvarams (other four are at Manavari, Trincomalee, Mannar, and Rameshwaram). The presiding deity Siva is installed in the form of Lingam in the sanctum sanctorum. The main sanctum and the structure above the sanctum are one of the largest in Sri Lanka.
According to the legend, after Sri Rama having vanquished the mighty Ravana, started his return journey towards Ayodhya by Pushpaka Vimana, the air chariot. The Brahmahathi Dhosha which arose because of Ravana samhara assumed the form of a dark shadow following him. When the air chariot was passing over the location of the Muneshwara temple, Rama felt that the Dhosha was leaving. Sri Rama was astonished and descended on to the ground. All had ablutions at the scared Siva holy waters, which had the efficacy of conferring supreme bliss, absolving one of all sins and securing one from the power of evil.

Later Visit, Manavari Temple

Manavari Temple: Manavari, about 6kms north of Chilaw, is the first place where Lord Rama installed a Lingam, as a remedy to Lord Shiva after committing Brahmahathi Dhosha by killing the king Ravana who was a Brahmin. This Shiva Lingam in Manavari is called Ramalingam. There are only two Lingams in the world named after Lord Rama, the other one being that of Rameshwaram in India.

Later Depart Chilaw and Drive to Dambulla

*Enroute our Chauffeur will guide to the best possible restaurant for Lunch

Arrive into Dambulla. Check in to Hotel.
Dinner on Own
Stay Overnight in Hotel.

Hotel

Breakfast

Temple Visit
Have Breakfast at the hotel
Check out Hotel and Depart Dambulla and Drive to Trincomalee.
Arrive into Trincomalee. Visit Thiru Koneswaram Temple, Kanniya Hot Water Springs

(Opening hours: Weekdays: 7.00 am – 7.00 pm. Weekends: 6.00 am – 7.00 pm)

Koneswaram Temple: Surrounded by jaw-dropping scenery on all sides, the colourful Koneswaram temple sits high above the bay, a classical-medieval complex in the Eastern Province city of Trincomalee. The site is a religious pilgrim centre, and is one of the five "Pancha Ishwarams" (abodes of Shiva) that were built in coastal regions of Sri Lanka to honor the supreme god of Hinduism.
Kanniya Hot Wells: One of the wonders of nature! Kanniya Hot water springs (also known as Kanniya Hot Wells) are located about 1 km off Anuradhapura Road on the Trincomalee-Anuradhapura main road. Distance to the Hot Wells is approximately 10 km north-west from Trincomalee town. There are seven hot wells at Kanniya situated in a 10 square meter area and the temperature of each well varies slightly. Each well is surrounded by a 6 ft brick wall probably of Dutch origin. Similar to many other places of historical interest, the Kanniya Hot Springs also have their legends that go back to Ravana's time.

After Lunch, Visit to Bathrakali amman Temple & Shankar Devi Temple

Pathirakali Amman Temple: Pathirakali Ambal Kovil – or the Kali Kovil, Trincomalee is a Hindu temple dedicated to the goddess Bhadrakali, a form of the goddess Kali Amman in Trincomalee, Eastern Province, Sri Lanka.
Shankari Devi Temple: Shankari Devi temple in Tricomalee, Srilanka is a prominent temple for Hindus. But, it is most rarely visited and it is very least popular in all AstavaDasha Shakti peethas. Temple has believed that Satee's Groin fell here. The temple of Shankari Devi was exactly on the peak of a hill that was ruined by foreign invaders. However, it is believed that the idol of the goddess has been preserved in the present temple which is by the side of the place where the idol originally used to be.

Later arrive into Hotel.
Check in to Hotel and Stay Overnight in Hotel.

Hotel

Breakfast

Sightseeing
Have Breakfast at the hotel
Check out Hotel and Depart to Kandy
Arrive into Kandy. Check-in Hotel as per the standard Check-in time.
Proceed for Kandy City Tour including Temple of Sacred Tooth Relic

Temple of Tooth Relic (Sri Dalada Maligawa): The golden-roofed Temple of the Sacred Tooth houses Sri Lanka's most important Buddhist relic – a tooth of the Buddha. This relic attracts many white-clad pilgrims bearing lotus blossoms and frangipani, every day. During puja, the heavily guarded room housing the tooth is open to devotees and tourists. However, you don't actually see the tooth. It's kept in a gold casket shaped like a dagoba (stupa), which contains a series of six dagoba caskets of diminishing size. As well as the revered main temple, the complex includes a series of smaller temples, shrines, and museums.

Evening experience a Cultural Show of Kandy

Cultural Show: The Kandy Dance cultural show is one of the most famous evening events in this city of heritage and is a major highlight of any trip. Starting in the evening, show captivates your ears and eyes with spectacular displays of local culture and art. Covering various aspects of Sri Lanka's traditions, expect to see drummers, fire dancers, and more in a cultural spectacle that should not be missed.

Stay Overnight at Hotel.

Breakfast

Hotel

Sightseeing
Have Breakfast at the hotel.
Check out Hotel and Depart to Nuwara Eliya

Arrive into Nuwara Eliya. Check in to Hotel as per the standard Check-in time.

After lunch, Proceed to Visit Seetha Amman Temple & Hakgala Botanical Gardens (Ashoka Vatika)

Seetha Amman Temple: The temple is located on Nuwara Eliya Kandy road very close to the scenic town of Nuwara Elia (8 Kilometers). Seethai Amman temple is a unique temple it has been made at the place where Seeta Mata spent her days in the prison of Ravana approx 5000 years ago. It is also unique in a way that it is one of the very few temples dedicated to Seeta. Seetha river which served Seetha Amman during her prison days. A century ago some idols were found from the river proving that the place was worshipped in the ancient past. Footprints of Hanuman & Burned Mud is still seen along the Seetha River as proof that here hanuman set the place on fire.

Temple Pooja timings: Morning 8AM to 1PM | Afternoon: 2PM to 6:30PM

Hakgala Botanical Gardens: The Hagkala Botanical Garden is one of the three botanical gardens in Sri Lana. It is the second-largest garden in Sri Lanka. The garden is contiguous to Hakgala Strict Nature Reserve in Nuwara Eliya. The garden is believed to be the highest set of botanical gardens in the world. Hakgala Gardens is open daily from 8.00 am to 5.30 pm. Plant nursery closes at 3.00 pm. Wheelchairs are available for hire at a nominal rent. Although light motor vehicles are permitted to enter the gardens, visitors are advised to walk around Hakgala gardens if they wish to explore the many beautiful places in this very compact garden.
In the folklores, it says Sri Lankan demon King Ravana after abducting Sita, kept her hidden in this area and area was offered to Sita as a pleasure garden, the place finds mention in the Ramayana as Ashok Vatika. The area was named as "Sita Eliya" and "Sita Amman Temple" was built on the site.

Return and Stay Overnight at Hotel.

Hotel

Breakfast

Sightseeing & Temple Visit
Have Breakfast at the hotel.
Check out Hotel and Drive to Katargama En route visit Divurmpola situated in Nuwara Eliya Welimada road and Ravana Falls & Ravana caves in Ella.

(* Caves can be viewed at distance. Trekking to Caves is not advisable to Sr. Citizens)

Divurumpola: Divurumpola is situated 15kms from Seetha Eliya on Nuwara-Eliya – Welimada Road. Divurumpola is said to be the location where Sita underwent the famous fire ordeal Agni Pariksha, in order to prove her chastity. From the flames arose the fire god Agni who was invoked by Sita. He lifted her from the flames unharmed and presented her to Lord Rama who explained this test was only necessary to prove the truth of her purity and innocence to everybody. Divurumpola is said to have been the location of this episode because the Sinhalese name means a 'marketplace of oath'. Today the temple is respected as a suitable place for oaths that can be helpful in settling disputes between parties.
Ravana Waterfalls: It currently ranks as one of the widest falls in the country. This waterfall measures approximately 25m (82 ft) in high and cascade from an oval-shaped concave rock outcrop. During the local wet season, the waterfall turns into what is said to resemble an areca flower with withering petals. But this is not the case in the dry season, where the flow of water reduces dramatically.
The falls have been named after the legendary character Ravana, which is connected to the famous Indian epic, the Ramayana. According to legend, it is said that Ravana (who was the king of Sri Lanka at the time) had kidnapped princess Sita, and had hidden her in the caves behind this waterfall, now simply known as the Ravana Ella Cave. At the time, the cave was surrounded by thick forests in the midst of the wilderness. It is also believed that Rama's queen bathed in a pool that accumulated the water falling from this waterfall.

Arrive into Katargama. Check in to Hotel.
In the evening, Proceed to Visit Kathargama Temple.

Pooja Times – Everyday: Morning 04.30 AM | Noon 10.30 AM | Evening 06.30 PM. No Morning Worship on Saturdays.

Kataragama Temple: This is the temple of Lord Karthikeya Subramaniam at Kataragama. Lord Karthikeya was requested to go to the battlefield by Lord Indra on the last day of the war. This was done to protect Lord Rama from the wrath of Brahmasthra aimed by King Ravana which otherwise would have weakened Lord Rama. The benefit was one of the most powerful weapon – Brahma asthra aimed at Lord Rama for the second time was rendered useless by the presence of Lord Karthikeya.

Return and Stay Overnight at Hotel.

Breakfast

Hotel

Sightseeing
Have Breakfast at the hotel
Check out Hotel and Drive to Colombo Via Rumassala & Galle.
Arrive into Ussangoda

Ussangoda: Ussangoda is a place of natural beauty and a designated archaeological site, situated on the Colombo – Kataragama road near Ambalantota – Nonagama Junction in Hambantota District of Sri Lanka. It is also a nature reserve and is located in the southern turtle breeding zones. Ussangoda is a patch of high ground by the sea and spreads over a significant area. But unlike the rest of the land surrounding, it is only covered with grasses and a few small pockets of pigmy forests. The summit of the Ussangoda area pans like a plateau for a significant length.
According to Ramayana, after meeting Seetha Devi Lord Hanuman decided to test the strength of the mighty King Ravana and his army of Rakshasas. In the event that unfolded Lord Hanuman's tail was set on fire by the Rakshasas, who in turn went on to torch some parts of King Ravana's empire. Ussangoda is one of the torched areas, which is said to have been an airport used by King Ravana.

Depart Ussangoa to Galle.
Arrive into Galle. Explore Galle City & Rumssala
Depart to Colombo
Arrive into Colombo and check in to Hotel.
Later, Proceed to Visit Colombo City Tour / Visit Panchamuga Anjaneyar Temple / Kelaniya Temple

Rumassala: At various times during the war, both Lords Rama and Lakshmana were hit by powerful arrows and had fallen unconscious. At these times, Lord Hanuman had been instructed to fetch the life-saving herbs from the jungles of Himalaya to bring them back to life. Mighty Hanuman had gone to the Himalayan hills and lifted the whole hill and brought it back, as he was unable to identify the life-saving herbs by himself. Parts of the hill is said to have fallen in five places in Sri Lanka, namely, Rumasala in Galle, Dolukanda near Heripitiya, Ritigala near Habarana, Thalladi in Mannar and Kachchativu in the north.
Panchamuga Anjaneyar Temple: Hanuman is often called Anjaneyar by Tamils, as his mother's name is Anjan. This kovil is the first Anjaneyar Temple in Sri Lanka and the only one on the island dedicated to Lord Hanuman in his Panchamuga form, this means with five faces. And it is said to be the only temple in the world to have a chariot for Anjaneyar. Its chariot festival is held annually end of December or beginning of January, it is one of the most popular processions in Sri Lanka's capital Colombo. Visitors are advised to wash hands and feet before entering the temple and not to cross hands inside the temple.
Kelaniya Temple: After King Ravana's death, Vibeeshana was coroneted as King of Lanka by Lakshmana at Kelaniya. There are murals enshrined outside the Buddhist temple depicting the crowning of Vibeeshana. The Kelani River is mentioned in the Valmiki Ramayana and Vibeeshana palace was said to be on the banks of this river. The reason Lakshmana crowned Vibeeshana, was Kelaniya because Rama had to return to India as he had to continue his self-exile of 14 years to honour the commitment to his father, King Dasarath of Ajodhya.
Vibeeshana is considered one of the four guardian deities of Sri Lanka, and temples for Vibeeshana are found throughout Sri Lanka. A painting of Kind Vibeeshana adorns the new Parliament of Sri Lanka. In fact, there are no temples dedicated to Ravana, but many exist for Vibeeshana; this goes to prove that his stand towards dharma & justice made people revere him as a god in Sri Lanka. King Vibeeshana was considered a fair king, as he supported Rama against his own brother's injustice. Many devotees that visit king Vibeeshana's shrine pray to him asking his intervention to a fair recourse to their problems.

Return and Stay Overnight at Hotel.

Breakfast

Airport Drop
Have Breakfast at Hotel
Check out Hotel as per the standard Check out time 12noon or before as per the flight schedule.
Meet our chauffeur, drive to Bandaranaike International Airport (CMB) (32kms / 45min) for your homebound flight.
Ramayana Tour Package Cost
Package Cost: Starts from Rs. 45,500* Per Person
Package Cost Includes:
Sri Lanka Tourist Visa
6 Nights Accommodation in a Standard Room in 3* or 4* or Combo of 3*&4* Hotels
Meal plan on BB basis starting with Breakfast on day 02 and ending with breakfast on day 7.
Private Transport in an A/C vehicle with the service of an English Speaking chauffeur.
The quotation is based strictly on the above Itinerary and any deviations from the same will be subject to additional charges.
Entrance Fees to

Kelaniya Temple
Kanniya Hot Wells
Temple of the tooth
Hakgala Botanical garden

Sri lanka Value added tax.
Package Cost doesnot include:
International Air Tickets
Travel Insurance
GST 5%
Early check-in & Late Check-out from hotel beyond the standard timings
Lunch and Dinner / other meals wherever not specified
Entrance Fee if any applicable during Sightseeing apart from the Inclusions
Variance in the Rate of Exchange from USD to INR if any at the time of making the final payment towards the Reservation.
Variance in the Rates if any at the time of booking Confirmation.
Peak Season Surcharges if any applicable
Usage of Transportation beyond the schedules / Sightseeing provided
Highway ticket cost (If client's want to use highway the Toll fee has to be paid at the entry point)
Personal purchases and drinks except those included in the meals.
Tips for guides and drivers / Chauffeurs.
Change in the Order of Itinerary/amendments as per Personal Interests / Convenience.
Incidental Expenses due to Natural Calamities / Weather disruptions / Fight Cancellations / Flight delays/ War/ Strike / Fire / Acts of government / Riot, etc.
Expenses of personal nature such as room service, bar, laundry, porterage, etc.

Disclaimer: INR Prices shown are subject to Foreign exchange rate fluctuations and are subject to revise. While we endeavor to keep the pricing relevant, the website might not have updated with the current pricing at all times. Please call or use the Request Quote form for an accurate package cost for your requirement.
Frequently Asked Questions
Indian passport holders need a visa to enter Singapore
A USD$30 non-refundable processing fee is payable (*Services Charges + GST extra)
E-Visa application processed in 24-48hrs
Each visa application will be considered on its own merits.