Rich in culture and geographically diverse, tourists flock to Tamilnadu from all around the world every year in search of some of the world's greatest collection of ancient temples including UNESCO Heritage Sites - "Living Chola Temples", "Group of Monuments in Mahabalipuram", "Nilgiri Mountain Railway" and "Sahyadri Mountains" (Western Ghats).
Often overlooked in favour of its adjacent state
Kerala,
Tamil Nadu warrants comprehensive peregrinate, either as an entire trip or in combination with the wider south India. Tamil Nadu holiday package at Aaditya Tours and Travels introduce you to tropical coastlines, an enchanting colonial charms of Puducherry, astonishing Pallava sculptures and towering Chola Temples, archeological treasures that celebrate Hinduism in all its splendor.
Tamilnadu Tour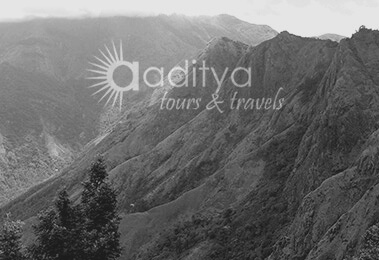 Mystical Tamilnadu
12 Nights / 13 Days
Chennai
Madurai
Chettinad
Trichy
Thanjavur
Pondicherry
Mahabalipuram

Ariport Pickup

Hotel
Arrive into Chennai International Airport (MAA), Chennai.
You will be met by our associate chauffeur at the arrival hall and escorted to your pre-booked Hotel.
Check-in to Hotel as per the standard check in time.
Stay Overnight in Hotel.

Hotel

Breakfast

Sightseeing
Have breakfast at Hotel.
Meet our chauffeur and proceed for Chennai City Tour. Choose among the preferred sightseeing from the list below

National Art Gallery and Museum.
Kapaleeswarar Temple.
St. Mary's Church.
Santhome Cathedral Basilica

Return and Stay overnight at Hotel.

Hotel

Breakfast

Temple Visit
Have breakfast at Hotel.
Check out Hotel.
Meet our chauffeur and proceed to Madurai. Based on your mode of travel, our chauffeur will either drop you at the Airport or drive you to Madurai.
Arrive into Madurai.

Madurai, formerly known as Madura, is in south-central Tamil Nadu state in southern India. It is located on the Vaigai River, about 48kms southeast of Dindigul. Madurai is the third most populous, and probably the oldest, city in the state.

Check in to hotel.
Rest of the day is free for own activities.
Evening, amongst a frenzied crowd, witness an age-old religious tradition "The palliyarai Pooja" at "Arulmigu Meenakshi Sundareshwarar Thirukovil" (Meenakshi-Sundareshwarar Temple), one of the largest temple complexes in Tamil Nadu.

An inexplicable momentum shrouded in mysticism, you will marvel the fascinating rituals and immersive musical performances amidst conch shells blown which begin the Night Ceremony at Meenakshi Amman Temple, where the idols of Sundareshwar (an avatar of Lord Shiva) and his consort Meenakshi (an avatar of Parvati), are carried in a riotous procession for a holy communion.

Return and Stay overnight at Hotel.

Hotel

Breakfast

Sightseeing
Have breakfast at Hotel.
Proceed for a Madurai Sightseeing.

Madurai Gandhi Museum.
Sri Meenakshi – Sundareswarar Temple.
Thirumalai Nayak Palace: 1.5 Kms from the Meenakshi temple, this palace was built in 1636 by the ruler Thirumalai Nayak. The imposing edifice is famous for the "Stuccowork" on its domes and impressive arches.
Thirupparankundram Temple: 8Kms South of Madurai, the temple is one of the six abodes dedicated to Lord Murugan. The importance of this temple is that the marriage of Lord Muruga with Devayanai, the daughter of Indra, was celebrated here. The Cave shrines here are calculated as 8th-century creation of the Pandiyans. The Sanctum Sanctorum is carved out of a single rock and the temple is believed to be in existence for many centuries.
Azhagar Kovil: About 21kms North East of Madurai stands a celebrated Vishnu Temple dedicated to Lord Alagar. The temple is situated on a hill amidst panoramic surroundings. The shrine is known as Alagarkoil and the hill, Solaimalai. Palamudirsolai, one of the six abodes of Lord Subramaniya is located atop the Hill.

Return and Stay Overnight at the hotel.
Frequently Asked Questions